I've been trying to "tie up" Life Cycle Saturday for over a month now! So, here are the last two reviews I had planned! Pumpkins and butterflies!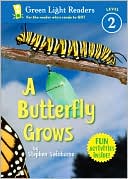 Swinburne, Stephen.
A Butterfly Grows.
2009.
Houghton Mifflin Harcourt.
This is a v
ery
simple text that would be ideal for young children, pre-school through 1st grade! It's nice because the youngest children will gain a basic understanding of the butterfly life cycle through the simple language being read to them. For older children (1st graders), the book is geared toward beginning readers - the language is simple and quite predictable when using the photos as context clues!
I will definitely keep this one with my other butterfly books for use in a classroom!
Lesson Plans/Worksheets:
loved
it!)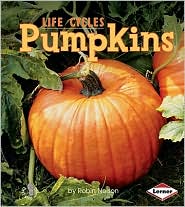 Nelson, Robin.
Life Cycles: Pumpkins.
2009.
Lerner Publishing.
It's not too late to start a small pumpkin patch of your own for this fall! Why not turn it into a summer of learning about the pumpkin life cycle? Although this book is a bit pricey at the time (currently available in library binding), it's definitely worth the investment (or maybe your local library has a copy available to be checked out)!
As one of a whole slew of plant life cycle books, this is no less disappointing than
Apple Trees
,
Dandelions
,
Strawberries
,
Sunflowers
or
Tomatoes
! It is very simple, yet accurately describes the life cycle of pumpkins: roots -> sprout -> seedling -> leaves -> vines -> buds -> flowers -> pumpkins starting to grow -> flowers falling off -> pumpkins turning to orange and the seeds located inside -> seeds being eaten by animals/people or being planted as a new crop of pumpkins!
Lesson Plans/Worksheets: