-The Teacher's Calendar, 2008-2009
Wolff, Viginia Euwer.
Make Lemonade.
1993.


Henry Holt & Co.

Guided Reading Level: Z
Summary from Barnes & Noble:

LaVaughn needed a part-time job. What she got was a baby-sitting gig with Jolly, an unwed teen mother. With two kids hanging in the balance, they need to make the best out of life -- and they can only do it for themselves and each other.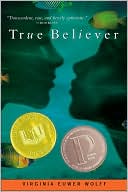 Wolff, Virginia Euwer.
True Believer.
2001.
Simon & Schuster Children's Publishing.
Summary from Barnes & Noble:
LaVaughn is fifteen now, and she's still fiercely determined to go to college. But that's the only thing she's sure about. Loyalty to her father bubbles up as her mother grows closer to a new man. The two girls she used to do everything with have chosen a path LaVaughn wants no part of. And then there's Jody. LaVaughn can't believe how gorgeous he is...or how confusing. He acts like he's in love with her, but is he?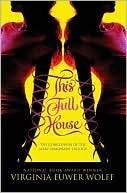 Wolff, Viginia Euwer.
This Full House.
2009.
HarperCollins Publishers.
Summary from Barnes & Noble:
Each discovery disturbs the arrangements of the known world, and it is our job to stay alert to all possibilities.
LaVaughn believes she is keeping alert to all possibilities. She has made it through the projects, she's gotten over heartbreak, she's grown up, and now she's been admitted to the Women in Science program that might finally be her ticket to COLLEGE. But the discoveries she makes during her senior year in high school—two girls pregnant, with very few options—disturb everything in her known world. And in an effort to bring together people who should love each other, she jeopardizes the one prize she has sought her whole life long.
When do you know whether you're doing the right thing? What happens when you can't find a way to make lemonade out of lemons? Virginia Euwer Wolff takes on the biggest questions—about life and love, certainly, but also about girls and women, sacrifice and compassion—and has something quite rev-elatory to say about them in this full house.
I can't even really tell you how I happened to stumble upon this series, but I'm definitely glad that I did! I read all three books back in the winter, never expecting to recommend them someday, but rather just to read for pleasure. These books, all three in the series would be most beneficial to teenage mothers (if you can convince them to read)! A single teen mom and her struggles raising two children are the central focus of these books... any teen mom would feel a since of hope at watching as Jolly works her way through all the hardships and troubles she's facing to overcome all that she has working against her. The hard work and determination pays off, and this is just what teen moms should be seeing in literature - an equal balance of difficulty but also the ability to make something of your life to benefit your children.
If you're interested in finding out more information about any of the books reviewed or if you'd like to purchase the books, click the cover image for a link to Amazon.com.