One of the greatest building blocks of character is citizen service. The future belongs to those who have the strength of character to live a life of service to others. Character Counts week is celebrated this week, October 18-24, 2009.
-The Teacher's Calendar, 2008-2009
Character education is a huge part of today's school curriculum. Alongside literature, simple daily activities can allow children to see "character" in the works. These discreet stories really allow children to see how to be a good "character" or citizen, while also enjoying participating in a reading or listening to a story.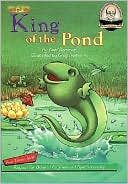 Sommer, Carl.
King of the Pond.
2000.
Advance Publishing, Inc.
Guided Reading Level: L
Source: Copy borrowed from local library
Summary from Barnes & Noble:
Tombo the tadpole declares himself King of the Pond. He brags that he's the biggest, the fastest, and the strongest tadpole, and he teases and chases all the other tadpoles. But one day while showing off doing a triple flip, Tombo's life takes a major turn. He's captured by a boy and taken from his lush pond to a fish tank. There Tombo is fed dry fish flakes, a food he despises. When Tombo turns into a frog, the boy releases him back into his pond. Tombo discovers that he's no longer the biggest and fastest. It's then he discovers something much more important than being King of the Pond. Explore the themes of bullying, friendship, and forgiveness in this beautifully illustrated story.
Respect for others, forgiveness and sportsmanship are the character traits that are featured in this edition of "Another Sommer-Time Story" series. Here, a bully learns that being a bully and bragging about all that he can do doesn't pay off in the end. However, perhaps the most important lesson to be learned is that it's important to forgive in the end - and that's just what Tombo's friend's do, despite the way in which they were earlier treated. This book would fit perfectly into a science curriculum, as it also explains the lifecycle of the frog. Definitely a great book to have on hand for teachers (and parents, as well).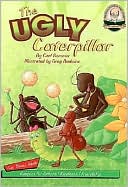 Sommer, Carl.

The Ugly Caterpillar.

2000.

Advance Publishing, Inc.
Guided Reading Level: K

Source: Copy borrowed from local library
Summary from Barnes & Noble:

When a tiny, yellow egg appears on the scene, three friends, Speckles the spider, Crumbs the cricket, and Annie the ant, aren't sure what to think. But when Katy the caterpillar appears, Speckles and Crumbs think the caterpillar is much too ugly to be their friend. Only Annie the ant looks past the caterpillar's funny shape and makes friends with Katy. As Katy the caterpillar begins her strange transformation into a beautiful butterfly, Annie is shocked and amazed. This educational and beautifully illustrated story shows the true meaning of beauty and friendship and the pitfalls of judging others by their appearances.
I had the opportunity to use this book with a third-grader over the course of the summer - she loved the story... and even better, she learned a LOT while reading the book! Respect for others, as well as kindness and friendship are expressed throughout this story, when Annie befriends an "ugly caterpillar" who develops into a beautiful butterfly. The lesson to be learned is "not to judge a book by its cover" - that true beauty lies within. Perhaps what I enjoyed most about the book is the fact that it also would work perfectly in a science unit when studying the life cycle of a butterfly, as we watch while Katy the Caterpillar transforms from an ugly caterpillar into a butterfly. This definitely holds a place on my shelf!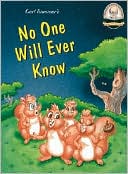 Sommer, Carl.
No One Will Ever Know.
1997.
Advance Publishing, Inc.
Guided Reading Level: L
Source: Copy borrowed from local library
Summary from Barnes & Noble:
Teased by their friends that no one will ever know, Johnny and Janie ignore their parents' warnings about the big, bad wolf. Wanting big, delicious acorns at Mr. Smith's farm, they and their friends hatch a plan to sneak out of their homes during the night. They can't wait to feast on the delicious acorns from Mr. Smith's farm. The young squirrels' moon-lit adventure and delightful meal suddenly ends when a very hungry wolf chases them. Barely escaping with their lives, the young squirrels learn to disobey is wrong even when you think no one will ever know.
After reading this story, children will begin to understand the importance of listening to their parents and elders, even if something might not make sense to them. I don't think the lesson to be learned here is quite as clear as in the previous two books reviewed, but I do think it begins to show children the importance of listening and follow the rules - as rules exist for a reason!
Carl Sommer's Other Books about Character Education:
If you're interested in finding out more information about any of the books reviewed or if you'd like to purchase the books, click the cover image for a link to Amazon.com.