Today is John Steptoe's Birthday! Let's help him celebrate by reading some of his stories!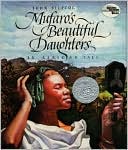 Steptoe, John.
Mufaro's Beautiful Daughters.
1987.
Lothrop, Lee & Shepard Books.
Guided Reading Level: T
Summary from Barnes & Noble:
Mufaro was a happy man. Everyone agreed that his two daughters were very beautiful. Nyasha was kind and considerate as well as beautiful, but everyone — except Mufaro — knew that Manyara was selfish, badtempered, and spoiled. When the king decided to take a wife and invited "The Most Worthy and Beautiful Daughters in the Land" to appear before him, Mufaro declared proudly that only the king could choose between Nyasha and Manyara. Manyara, of course, didn't agree, and set out to make certain that she would be chosen.
This African "Cinderella" tale is definitely worth sharing! Children love to listen to stories that they can relate to another story they've heard and this book is perfect for that! Just like John Steptoe's other works, Mufaro's Beautiful Daughters teaches children a very valuable lesson, one that, in my family has always been relayed "You catch more flies with honey than with vinegar." That idiom is clearly and easily expressed in this wonderful book!
Steptoe, John.
Stevie.
1969.
Harper & Row, Publishers.
Guided Reading Level: M
Summary from Barnes & Noble:
An African-American child resents and then misses a little foster brother. One day my momma told me, "You know you're gonna have a little friend come stay with you." And I said, "Who is it?" and "For how long?" That's when Stevie moved in with his crybaby self. He played with my toys and broke them, and he left dirty footprints all over my bed. But then Stevie left again, and I missed him. I missed playing Cowboys and Indians on the stoop and watching cartoons in the morning. Maybe. . .just maybe, Stevie wasn't so bad after all.
This book was interesting... I wasn't sure what to expect when I initially checked it out of the library to use for this post! I love literature that teaches children a lesson. This book does just that! It really can teach children a powerful message - we don't appreciate our surroundings enough. You don't realize how much something means to you until you lose it. We need to find a way to appreciate what we have from the get-go! Maybe this book will be a start for instilling that important value in children!
Lesson Plans/Reading Activities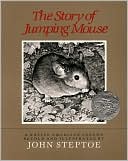 Steptoe, John.
The Story of Jumping Mouse.
1984.
Lothrop, Lee & Shepard Books.
Guided Reading Level: P
Summary from Barnes & Noble:

"You will reach the far-off land if you keep hope alive within you." The words of Magic Frog give courage to the young mouse on his long and perilous journey to reach the wonderful land of legend. He faces many obstacles on his quest and sacrifices much to help others in need. But the mouse's compassion and faith in himself prove to be a source of great power...and bring him rewards even beyond his dreams.
Wow... now this was a good book! I can see many ways in which this book would be useful in everyday life, as well as a part of the classroom.
Character Education - Diligence/Perseverance - Children will quickly see that they can accomplish what they wish, as long as they keep working towards that goal - they will be able to find a way to overcome the hardships to gain what they are looking for!
Native American Legends - Here in NY, Native Americans is a big topic for the 4th grade Social Studies curriculum. This book would definitely be useful to include in the Native American unit, as it is one of just many Native American legends, which typically tend to be included in that unit.

This book would also be appropriate for a family dealing with the loss of a loved one. Jumping Mouse eventually lands himself in "far-off land," which could, in the eyes of a religious family be equal to "heaven," as the passage below shows.

The next morning Jumping Mouse woke up and crawled from his hole. "I am here," he said. "I feel the earth beneath my paws. I hear the wind rustling leaves on the trees. The sun warms my bones. All is not lost, but I"ll never be as I was. How will I ever manage?" Then Jumping Mouse began to cry.
"Jumping Mouse," he heard a gavelly voice say.
"Magic Frog, is that you?" Jumping Mouse asked, swallowing his tears.
"Yes," said Magic Frog. "Don't cry, Jumping Mouse. Your unselfish spirit has brought you great hardship, but it is that same spirit of home and compassion that has brought you to the far-off land."
"You have nothing to fear, Jumping Mouse."
"Jump high, Jumping Mouse," commanded Magic Frog.
Jumping Mouse did as he was told and jumped as high as he could. Then
he felt the air lifting him higher still into the sky. He stretched out his paws in the sun and felt strangely powerful. To his joy he began to see the wondrous beauty of the world above and below and to smell the scent of earth and sky and living things.
"Jumping Mouse," he heard Magic Frog call. "I give you a new name."
"You are now called Eagle, and you will live in the far-off land forever."

In that manner, this could be an extremely comforting book to children. It would allow them to understand that there is life after earth, that people (or animals) are looking down on them, and that even though someone isn't with you physically, they're always going to "be there" for you.

This is definitely a book worth sharing - in whatever manner you find appropriate for you children or students!
Lesson Plans/Reading Activities: